Serving Astoria & Greater Queens with
X
Funeral Assistance During COVID-19
Our Promise to You
"Our heritage of service to the people of Astoria and Queens goes all the way back to 1876. Since then, we've become the most trusted funeral and cremation provider in our borough—and beyond. Our neighbors know they can count on us to be there for them, to understand their culture, and to appreciate the importance of family. We always have been, and always will be, committed to providing the most compassionate support when you need it the most."
Gus Antonopoulos
Owner, Funeral Director
All the Ways We Serve You
Have you recently experienced a loss?
We know how painful it is to lose a loved one. Learn about our commitment to offering you the compassionate support you need long after the service is over.
Learn More
Are you looking to plan ahead?
People choose to preplan for many different reasons. Discover the benefits funeral preplanning offers you and your family and how we can help you get started.
Learn More
Funeral Resources
As the most trusted funeral home in Astoria and Greater Queens, we believe it is our responsibility to provide helpful information to our community in the hopes of answering the many questions that arise when planning a funeral.
Blog
Peruse our blog library for information on funeral planning, upcoming events, grief resources, and much more.
Read Blog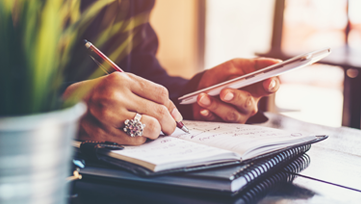 Planning Checklist
We've outlined the benefits of planning ahead and all the information you need. You can even preplan online.
View Checklist
FAQ
Find answers to the questions we hear most often from families we serve about funerals, cremation, and burial.
Schedule a Visit
Wonderful, caring family business. This is not our first time entrusting the final wishes of our loved ones to the Antonopoulos family. They have been thoughtful and caring, and counseled us as if we were family.
I cannot say enough good things about Gus and the entire staff at Farenga. Burying a loved one is tough but their attention and caring attitude was comforting. The entire process went well.
After four immediate family and many more relatives funeral services, I highly recommended Farenga Funeral Home. Their personal service and compassion is second to none!
They treated me like family! I am forever grateful for your patience and support during my time of grief! Thank you so much for everything.
We just had my father's funeral here and we could not have been more pleased with the services provided. Gus (the owner) saw to every detail, the space is warm and tasteful, and the procession/service all went very well.
I would highly recommend this funeral home. Gus and his staff are phenomenal! They are truly lovely people who care about their customers!
View All